Retiral of Rev Jim Clarke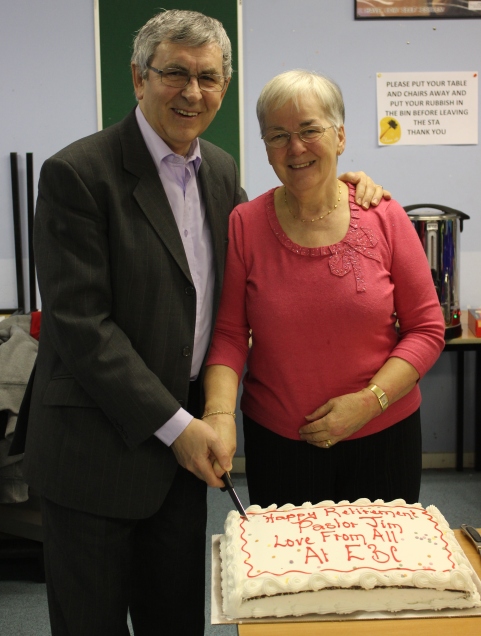 Rev Jim Clarke and his wife Margaret "retired" to Pitmedden at the end of 2008 to be nearer to family and grandchildren, some of whom lived in Aberdeen and in Ellon. Having previously served as pastor in Dalkeith Baptist Church for 13 years and then Central Baptist Church in Dundee for 23 years no one would have grudged them time to themselves.
 However in December 2008 Jim was asked by the Scottish Baptist Union to help out for a few weeks in Ellon Baptist Church. The church had been struggling partly due to the serious illness of the previous pastor, so Jim and Margaret agreed to do this. A few weeks became months and then eventually 4 years! Neither Jim nor the church had anticipated this but God's plans are often different from our own. During these 4 years Jim and Margaret have served the church on a voluntary basis only, at their own insistence and have worked tirelessly and faithfully in seeking to build up and encourage the church.
 These past 4 years have been a real blessing in the life of the church.
 We have seen the church grow significantly with a lot of new members and many people being baptised. We have also seen people growing in their faith and the activities within the church growing and new ones starting. Jim has an amazing ability to relate to people of all ages. The children love him and he engages them in all aspects of church life but he also relates well to middle aged and older folks. He is amiable, approachable and shows a genuine interest and concern for all he meets, He is extremely dedicated and committed in all he does. He plans carefully all he does and this atteention to detail is clear and obvious to all as he ministers. Defying their age, he and Margaret have both shown tremendous energy and enthusiasm as they have served the church and this has been complemented by large doses of Irish humour.
Jim has always seen his time in Ellon Baptist Church as a time to re-establish the church and to build a solid foundation for the next minister. This he has done in driving forward various changes including a new leadership team, a new constitution and the establishment of various groups to aid church life, including a building group and building fund in the expectation of Ellon Baptist Church having its own premises, hopefully in the not too distant future.
Jim and Margaret feel that now is the right time to "retire" again, though for all who know them we realise this will mean working in some new and fresh way in some other task. We will all greatly miss them in Ellon Baptist Church, although they will continue to be members and involved in a different way. We want to thank them deeply for all their dedication and faithful service in these past 4 years and wish them a happy, healthy and blessed retirement, whatever form that takes. None of us knows the future but with the benefit of looking into the past we can see how God brought together a "retired minister, his wife and a church in need at the right time and has done wonderful things through these last 4 years.
 So it is with confidence that both Ellon Baptist Church and Jim and Margaret approach the future, knowing that God has plans for us both, that as yet may be unclear, but in His perfect time will be revealed.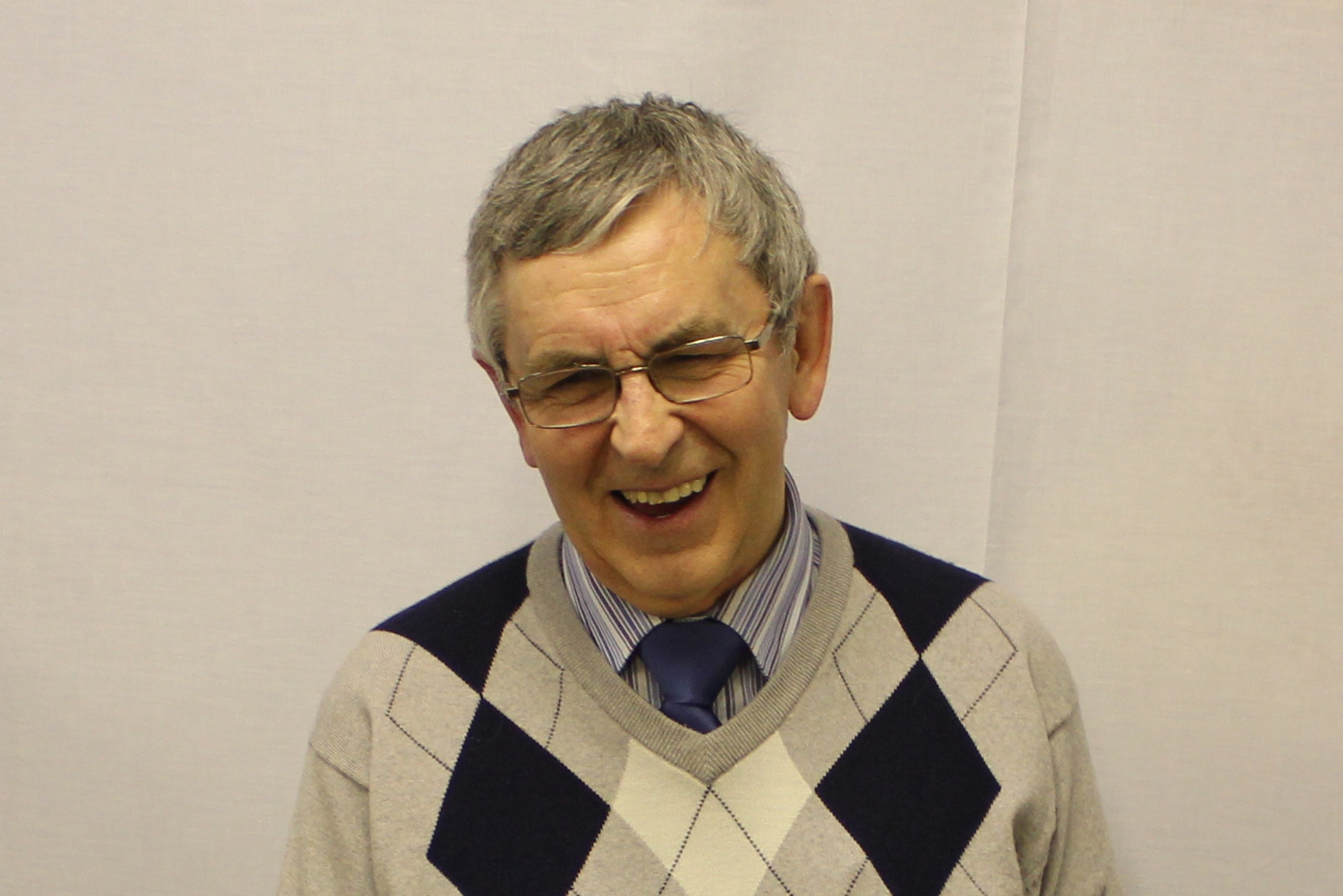 A smile on his face as Jim celebrates his 70th birthday with the children of EBC, 15/12/12.