New minister for EBC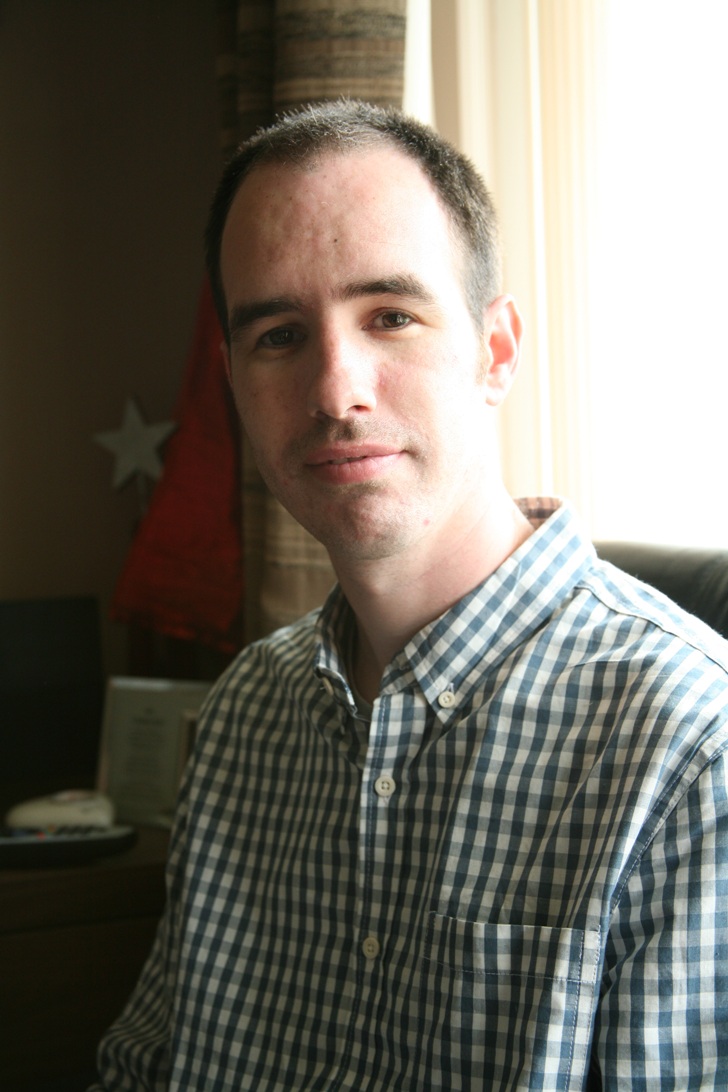 The Victoria Hall was full on the afternoon June 21st 2014 for the ordination of Rev William Butchart and his subsequent induction as minister into Ellon Baptist Church.
EBC's congregation, friends and family of Rev Butchart, a busload from Leslie Baptist, his previous church, as well as representatives of several of the churches in Ellon and the surrounding area were welcomed by previous minister Rev Jim Clarke who shared something of his own experiences at the church. Dr Peter Brown, acting secretary of EBC, then shared about the work of the Search Committee since coming into existence in March 2011, being guided by God through the ups and downs of searching for a new minister to the decision on the call of Rev Butchart. Rev Butchart echoed the clarity of the call, sharing about how God had guided him and his family to Ellon, meanwhile recalling past visits to see his grandparents who lived in the town.
Rev Butchart explains "My life as a Christian began 10 years ago. On July 4th 2004, I entered a tent mission in Leslie and committed my life to Christ, quickly becoming a member of Leslie Baptist Church. Little did I know how my life would change with God quickly calling me from my job into the care sector, firstly as a carer. I then commenced nursing training, completing this in 2009 while continuing to work as a nurse in the care sector.
Soon after this I felt a call to ministry, and so began the process of testing and training. I gained my family – wife Karen and step-children Naomi, Bethany and Jonah – then, while at the Scottish Baptist College, Ana and Jude. Ellon Baptist Church got in touch during my fourth year at college and I came up to preach, with both Karen and I feeling strongly from early on that God was calling us here. Several months passed before the church got back in touch, and from there the call was confirmed. We have been touched by the warmth and welcome of all in the church as we settle and get to know people. The many young families here and the family focus of the church is great for us too having a young family. We all look forward to getting to know people in the church and in Ellon as we settle in."
The formal part of the service was led by Rev Jim Purves of the Baptist Union of Scotland with Rev Jim Clarke ordaining Rev Butchart as a minister, the start of a 3 year path to full accreditation. Rev Ian Birch of the Scottish Baptist College preached from 1 Corinthians 4 v 1-16, expanding on the example to all Christians set by the apostle Paul. The service finished with the beautiful hymn 'Be Thou my Vision'.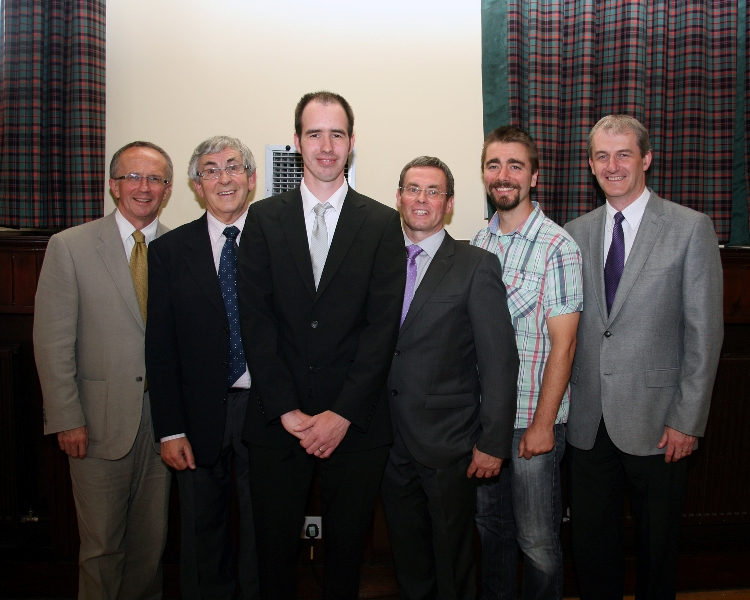 After this it was time for all to sit down together to enjoy a wonderful buffet before letting their hair down and knees up for a celebration ceilidh.
Rev Dr Jim Purves (Mission & Ministry Advisor, Baptist Union of Scotland), Rev Jim Clarke (retired minister of EBC), Rev William Butchart (of EBC), Rev Ian Birch (Principal, Scottish Baptist College), Rev James Faddes (Leslie Baptist, William's previous church), Dr Peter Brown (acting church secretary of EBC).