Minister – Rev. William Butchart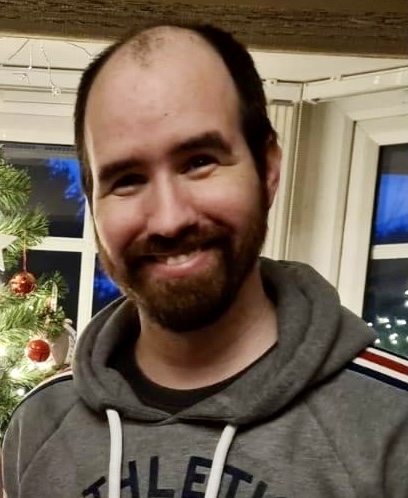 Our minister William, was ordained and inducted into the ministry at Ellon Baptist Church on June 21st 2014.
William's Christian journey began when he entered a Tent Mission on July 4th 2004 and subsequently committed his life to Christ. He soon discovered God had new plans for his life as he started work in the care sector then moved on to commence nurse training which he completed in 2009. Soon after this he felt a call to church ministry, and so began the process of training at the Scottish Baptist College.
Ellon Baptist Church got in touch with William in his final year at the Baptist college and he came up to preach. Both he and his wife, Karen felt strongly that God might be calling them to Ellon from early on in their discussions with the church and that feeling was confirmed when the church members voted to extend a call to William to be their minister. From that date Ellon Baptist Church has been richly blessed by William's faithful ministry among us. 
Diaconate
The church is served by a Diaconate whose members are each elected for a period of 4 years. At present these members are:-
Annette Allanach, Secretary

Sheena McCallum, Treasurer
Peter Brown
Jay Clifton-Sprigg
Tony Filby
Katharine Morris
Norman Morrow
Jill Morton
Yvonne Thompson