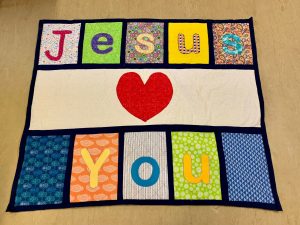 We love the children and young people that God has blessed us with and see them as an integral part of our church family. 
As a result each Sunday service always includes a dedicated Children's Talk (enjoyed by children and adults of all ages!) before the children depart for their age specific groups.
We also aim to have All-age family services interspersed throughout the year and the children and young people often take part in these services through drama, mime, reading etc. which is always appreciated by all! 
Many of our teenagers are involved regularly in our church services through singing, playing instruments, helping with the IT requirements etc. as well as serving regularly in our church weekly activities, we have found them to be a particularly special blessing at our Children's JAM Club and during our annual week-long Summer Holiday Clubs. 
All our Children's and Young People's weekly activities can be found on our "What's On" page but please contact us if you would like any more information about any of these groups.